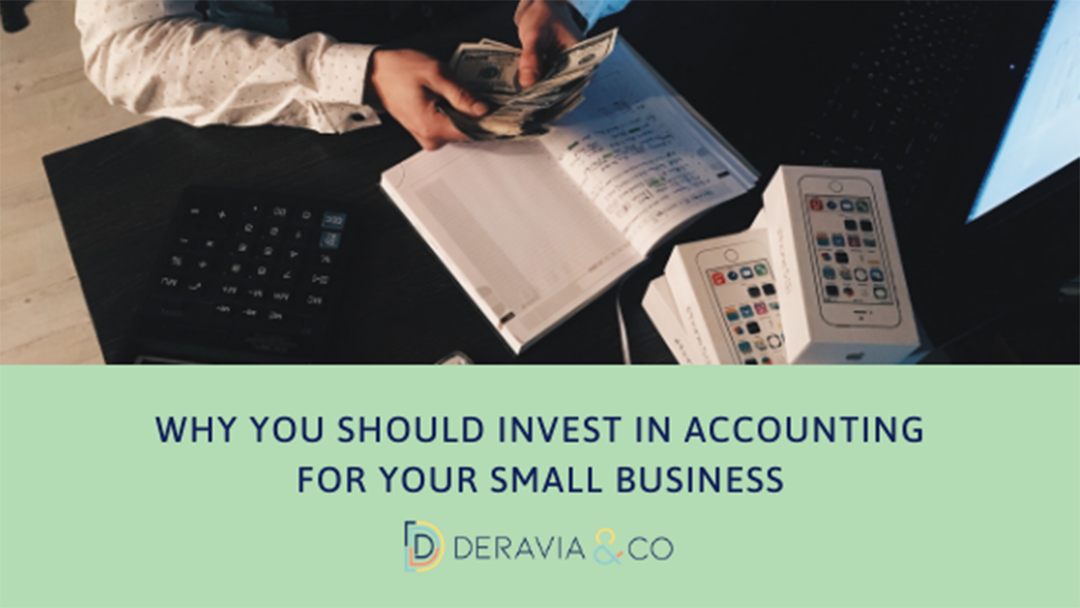 We understand as a small business owner it's important to keep your running costs in check. On this note, you may even have done the bookkeeping yourself but it's important to consider that a professional accountant is an important investment to oversee your finances for the same reasons you visit a salon instead of cutting your hair yourself: 1. They have expertise you may not possess and 2. You have more crucial things to handle. Small businesses need just the same care from a professional.
But the reasons don't end here as accountants do more than just book keeping. They can take a comprehensive assessment of your finances and create forecasts through the year to keep your business at its best possible state. Let's dive a bit deeper.
Making the Best Business Decisions with Management Reports
Businesses need both financial and management reports. Basic financial reporting will make sure your books are up-to-date but our experienced and qualified accounting experts at Deravia & Co can provide you with cash flow management, bill and invoice management, risk management review, amont other services that will assist you to make the best business decisions for your long term growth.
Having an accountant as your financial adviser to help you with budgeting and monitoring cash flow will allow you to steer through any business impediments in real-time.
An Accountant Can Help You to be Future Ready
One of the biggest benefits of hiring an accountant is getting advice on how to plan for the future. You will be able to analyze and gain valuable insights from reports of past months and figure out a projected path of your business. Doing this will help you determine the best time to invest in a property or resource, plan your budget, meet legal requirements, and make financial & operational improvement plans for your company's future.
Tax Preparation & Planning
Tax returns may seem pretty straightforward, but they aren't. There are several methods that can be utilized to reduce your tax bill. As a small business owner, it is unlikely you have the time or the expertise to employ such methods, yet their ability to lessen the costs should not be undervalued.
Accountants can often help slash your tax bill and free up money that can be re-invested in your business. Also, an audit can easily be avoided if you get the supervision and counsel of an accountant year-round.
Outsourcing Your Accounting Helps You Save More
There is a common misconception that professional accounting is quite expensive and it is something exclusive to bigger firms. We are here to break this myth. Small business can benefit as much, or more, as bigger firms by outsourcing their accounting process. By outsourcing, you can be confident knowing industry experts are handling the work and you have the cost benefit savings of not needing to hire an in-house accounting staff.
Deravia & Co. stands out in the industry due to our flat-fee pricing structure that makes it even more affordable for you to hire us for all levels of accounting services, from Virtual CFO to basic bookkeeping.
Preserving Your Inner Sanity
We understand being a business owner you are always in for the hustle, but to concentrate on your business processes and outcomes all the while managing a pile of receipts and invoices all around the year can be a daunting task. Most times, it would be neither efficient nor effective and it doesn't have to be that way.
As the saying goes, "Often the best solution to a management problem is the right person", partnering with an accountant who has the experience and expertise to guide you on your financial process will set up your business for lasting success.
Our business professionals at Deravia & Co. are trained to employ the best practices in accounting standards. We truly partner with our clients to ensure they stay involved and aware of what's going on in their business. Schedule a free consultation today and learn how we can help you make the best, most informed decisions for your business' financial growth.