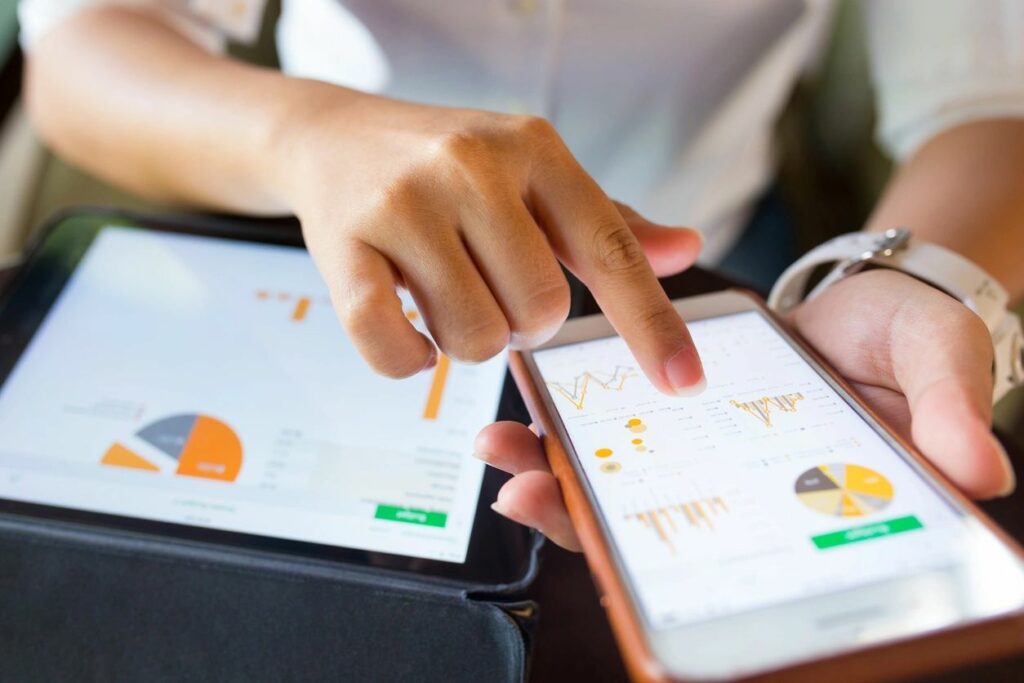 Have you ever thought about how we lived before the digital era? 
Before the introduction of digital accounting software, manual entries, frequent errors, and extended shifts through the weekend was the normal life of an accountant. Life was especially hectic during tax season and at the end of every year. 
Fortunately, today, we have something simple and very effective: automation and technology. Thanks to technology and automation, today's accountants deliver error free and faster accounts, which puts an end to monotonous work and saves accountants time so they can focus their energy on industry challenges. 
In a nutshell, the evolution of accounting automation has fundamentally reshaped the usual way of handling accounting and bookkeeping processes. Business owners who receive these changes use them to their advantage and access real time information to enhance business efficiency. 
Let's briefly look at accounting automation in digital systems such as QuickBooks, Hubdoc, and Veem.
Automation Using QuickBooks:
QuickBooks is accounting software that is specially designed to meet the growing accounting needs of small and medium-sized businesses. The app has useful built-in features specially made to create an ecosystem depending on the user's need. 
Automation Features and Functionality:
QuickBooks is designed to ease the life of an accountant. QuickBooks starts with an easy installation and set up where the overall outcome is to put an end to repetitive but unavoidable tasks. Let us check some of the features and functionality that automates different actions:
1.1. Routines:
QuickBooks Routines automates repetitive tasks by setting up custom email alerts or reminders when something important happens. This customizable feature allows you to automate the workflow through a straightforward framework called "If this happens…..then do that". 
Once Routines are created and saved, they appear under the Routines section as a template, and it can be turned on/off or deleted altogether. 
1.2. The Recurring Transaction Template:
Recurring Transaction Templates are used to automate repeated activities like sending invoices. As an added advantage, they require very little time to create or customize. 
1.3. Bank Feed and Bank Rules:
Bank Feeds help easily link a client's bank account to QuickBooks, and Bank Rules automatically record each and every bank transaction. 
1.4. Payment and Invoice Automation:
Payment Automation is used to set up recurring payments. This gives an opportunity for the client to make payments on time.  
Invoice Automation is used to automate the creation and the sending of invoices to different clients. 
Apart from the above mentioned Automation Features, QuickBooks allows clients to integrate with other third party apps. There are a few third party apps that go hand in hand with QuickBooks, and they are designed to work with just one tap. Let's take a look at Hubdoc and Veem. 
Automation using Hubdoc

:
Hubdoc is a document collection and management software that helps to obtain and save financial documents from and in one place. This software is particularly built to extract key information from invoices, bills, or receipts so you can completely eliminate data entry. 
Automation Features and Functionality:
2.1. Auto-Fetch:
A unique feature in Hubdoc, called Auto-Fetch, pulls key information such as date, time, invoice number, amount, etc. from a client's paperwork. As a result, you are free from the headache of chasing your clients for documents, bank statements, receipts, bills, etc. 
Now, your clients can simply take a snap of the receipt and send it via mobile app. The best part is that when your client signs in, the software automatically creates a personalized email account that is unique to them. 
Therefore, you get to access your client's documents from an account unique to a single client meaning you don't have to worry about dumping your client's paperwork in one place. 
2.2. Hubdoc and QuickBooks Online:
Next to Auto-Fetching is the feature called Integration where transaction receipts are directly fed into QuickBooks. As a result, you or your accounting partner can easily pull out client information on their end. 
Secondly, if you want to verify the entire transaction, Automation makes it easy by helping you with the source document. You save time, and you can extract and verify the entire transaction for an error free output. 
In short, Hubdoc helps you import and export all the financial documents into one place and convert them into usable data. 
Hubdoc Automation eliminates the manual download and upload of documents. Technology helps you fetch all your clients' bills from one place while enabling seamless connection. 
Automation Using Veem:
Next in line is Veem, which is an automation platform where small businesses can enjoy a smooth payment method. It simply creates a direct connection between the sender and the recipient. As a result, the middleman, hidden costs, and unexpected delays are eliminated.
Automation Features and Functionality:
3.1. Global Payment System:
Veem enables businesses to easily send and request global and domestic payments with just one click. It allows sending overseas transfers as easily as sending an email. Users get to enjoy a competitive foreign exchange rate and wire fees. 
Additionally, users can easily check and keep a track of their entire transaction history in real time.
3.2. Veem Integration with QuickBooks:
Accounting professionals welcome Veem mainly because it serves as a quick fix for the all-time pain point – global payments. Veem-QB Integration allows accountants to easily manage their clients' international payments in a fast and easy manner.  
Veem allows users to invite an accountant or bookkeeper and assign different levels of authority. Getting paid or making payments is carried out in a compliant and secured manner. Then these approved payments get automatically reconciled back into QuickBooks. 
As a conclusion, secured transfer method, customized options, and automated reconciliation are the features that make Veem automation popular.  
The Bottom Line:
Automation and technology are no longer breaking news as they have found their way through various industries. Automating accounting processes makes it convenient and less time consuming to record, analyze, and store financial information. 
Now more than ever, accounting and finance departments are exploring automation options to manage the accountant's manual tasks. Humans may specialize in crunching the numbers for financial insight, but automation and robots are revolutionizing the role.
Ultimately, it's now possible to make all the platforms talk to each other for mutual benefit. Employing software automation brings about impressive results, which every business will enjoy.