About
About Deravia & Co
DERAVIA & CO is a team of experts that work together to help business owners with EVERY area of their business. From accounting and tax services to technology, digital marketing, workflow process and strategic planning for both growth and exit, we do it all — and we do it right.
01.

Strategic

We don't just look at things from a tax, marketing, or any one perspective. Instead, we use our team's various strengths to look at ALL angles of your business. We have the skills to develop comprehensive business roadmaps for your company, helping you reach your goals.
02.

Professional

DERAVIA & CO is a team of passionate experts in their fields. With education, credentials, and decades of experience, our team is never anything but professional. We know how to partner with your company to provide the highest quality strategy and seamless support possible.
03.

Loyal

Loyalty is an integral part of DERAVIA. Our team believes in putting relationships first, in business and in our personal lives. In fact, the name DERAVIA is a nod toward family loyalty. The 'D' is from Debi, our founder's name, followed by the "ERA" and the "VIA" from her parents' names.
MORE THAN BUSINESS
DERAVIA Lets You Focus on What's Important
At DERAVIA, we believe that there's more to life than business. That's why our founder, Debi Florence, created DERAVIA in the first place. In 2015, she had a ruptured brain aneurysm that nearly cost her life. That experience helped her see what truly matters — but not everyone needs to have a near-death experience to believe it! Her dream was to create a company that helped other business owners let go of all the things that hold them back so they have more time to focus on what really matters. You can learn more of her story here.
Consultants
A Team Of Professionals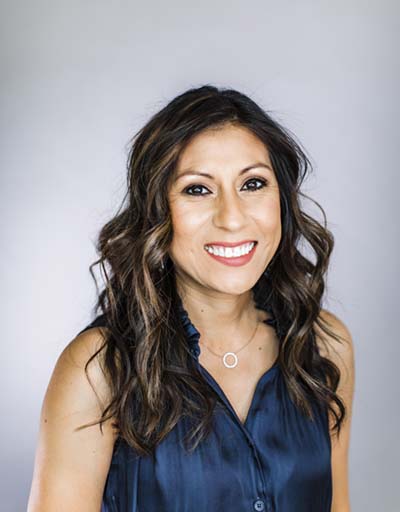 Debi Florence
Chief Executive Officer
Debi Florence, a Certified Public Accountant, is the Founder and CEO of DERAVIA & CO. As a CEO, Debi understands the unique challenges and complexities of running your own enterprise, which helps her connect with her clients. After years of working in insurance, public accounting, and the corporate sphere (including event planning, which was quite a shift from the accounting work!), she understands the many facets of business. Harnessing all her years of expertise and experience, Debi established DERAVIA with the simple objective of gathering a team of experts—who represent every aspect of business function and industry—to help entrepreneurs launch, grow and ultimately make all their professional dreams a triumphant reality.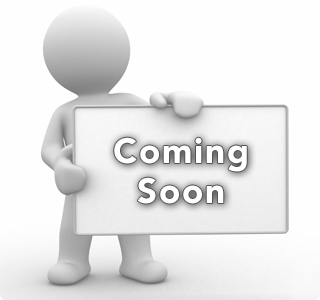 Justin Hardy
Chief Financial Officer
DERAVIA & CO is proud and honored to welcome Tax Strategist Justin Hardy to our comprehensive team of in-house business professionals. Whatever your accounting needs are, Justin has the experience and the education to get the job done right and delivered on schedule. From partnerships to corporations to high net worth individuals, no matter how small or large the entity, all entrepreneurs will benefit from Justin's 20 plus years of knowledge serving and advising businesses in all phases of the organizational life cycle. Justin is quickly adaptable to learning new industries and is a financial problem solver who is an expert with Quickbooks. He's excited to put all his experience to use as DERAVIA's CFO.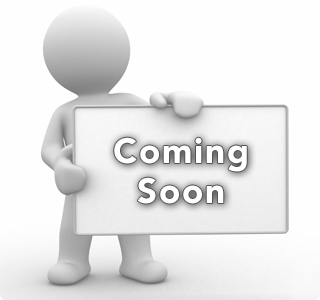 Brian Wernlé
Chief Marketing Officer
Brian Wernlé is the Chief Marketing & Digital Strategist of Deravia & Co. As a CMO, with over 2 decades of operational and marketing expertise, Brian understands the complexity of balancing the need for growth with operational challenges that go with it. After years as a product, merchandising and training manager for national brands, Brian recognized the growing disconnect between traditional marketing channels & our emerging digital culture, marrying the two can be extremely difficult. Identifying and reaching new customers in the digital space can be daunting,not to mention attribution to properly track and understand your sales funnel. Brian provides over a decade of digital marketing experience covering Website & UX design, Display & Email Advertising, Retargeting & Affiliate Program Development. Additionally, as a Google Certified Partner, Brian provides expertise in Search Engine Marketing, Online Directory Optimization, Reputation Management, and Pay-Per-Click management. Brian's motto is "Work Smarter, AND Harder".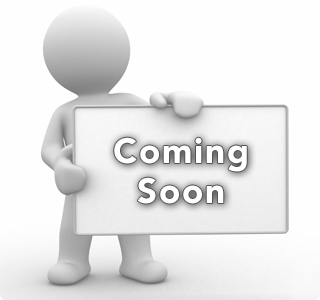 Eric Sanders
I.T. Director
Eric Sanders has more than 18 years experience in Information Technology and Network Administration. He specializes in customizing virtual environments for clients' needs and provides remote support for those environments. He is well-versed in the special security needs of some industries, such as healthcare, and brings IT resources and answers to growing companies, helping to relieve the tech burden many small-to-midsized organizations face.  Eric got his start repairing computers as a teenager and later had the opportunity to participate in a two-year program sponsored by Cisco Systems. He followed his Cisco Certified Cisco Network Associate (CCNA) certification with the two-year Network and Server Operating Systems program. Eric is experienced working in Windows Server platforms, Cisco Systems networks, VMWare Virtual Server environments, VOIP phone systems, Healthcare IT EMR support, PC hardware and general network infrastructure.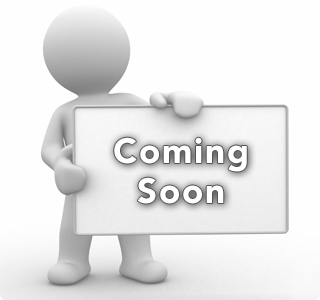 Sharon Walker
Accounting Manager
DERAVIA & CO is pleased to welcome Accounting Manager Sharon Walker to our family. Holding both a bachelor's and a master's degree in Accounting and a MBA in Human Resources, Sharon brings a wealth of knowledge and over five years experience to our professional team. With a knack for problem solving, she has consulted and worked with a wide variety of business owners providing them with services like accounting, payroll and financial reporting. In her own words, Sharon strongly believes that "good business is built on good relationships," and she understands that nurturing strong client relationships helps ensure a healthy bottom line for them. She brings with her to DERAVIA an ethical and detail oriented bookkeeping team who's proficient in problem solving. From organizing and balancing books, to managing
financial documents, to maintaining the overall financial health of their clients' companies, her team members are experts in business financial management. Her team's mission is to always provide unparalleled accuracy while helping their clients exceed their business goals.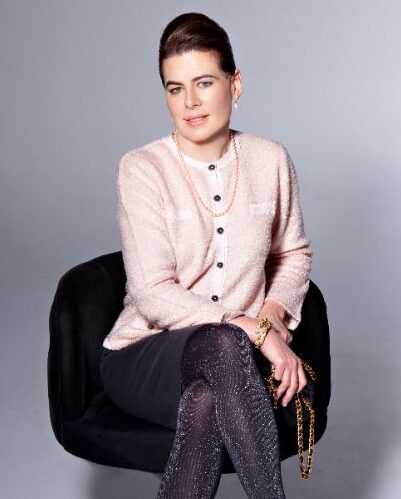 Jennifer Marshall
Social Media Copywriter
Social Media Copywriter Jennifer Marshall is a member of DERAVIA & CO's uber creative right-brained division. A versatile writer, she has been composing clever copy for over ten years. Jennifer began her career writing website content and creating regular blog posts for a diverse collection of businesses. She is also a contributing writer for many local and special interest newspapers and magazines where she has written everything from marketing pieces, to human interest stories to news releases. Currently, she is writing a historical book for a client. No matter the genre, Jennifer can deliver quality writing for you.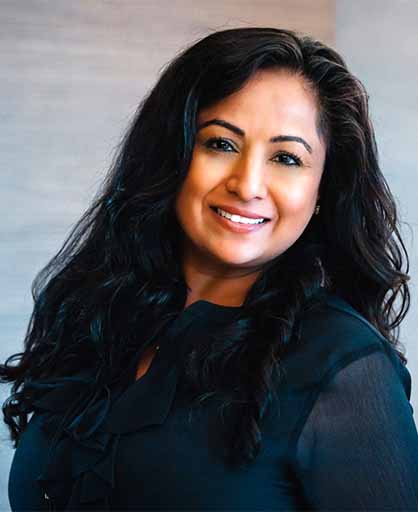 Sona Patel-Deck
Client Services Associate
As an attorney and former small business owner, Sona Patel-Deck, brings a wealth of knowledge and experience to DERAVIA & CO in her new role as a Client Services Associate. After practicing corporate law for over a decade, Sona fulfilled her entrepreneurial dream by developing a revolutionary automated spa concept. Having established the first business of its kind, Sona had no industry standards to rely upon for guidance, so she had to research all the aspects of her niche market. In addition to performing the many duties required of all business owners, such as employee training, payroll, taxes and regulatory compliance, she also developed a unique business plan with marketing strategies. Following many successful months of balancing her time between growing her business and dealing with the day-to-day operational details, Sona decided to sell her business and focus all of her time on her family. Now that her two boys are in school, Sona has resumed her professional life. She feels blessed to be on the DERAVIA team since her background makes her uniquely qualified to serve its clients; she truly understands their needs and struggles as business owners.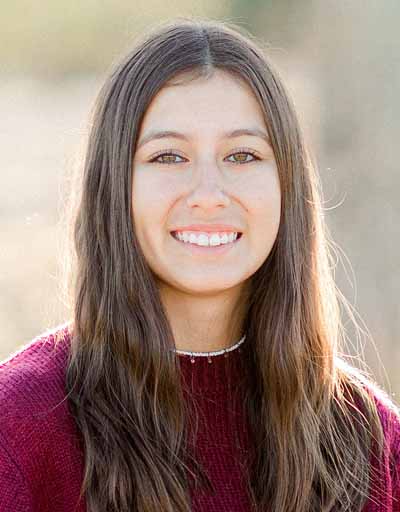 Olivia Florence
Client Services Associate
Olivia is the daughter of DERAVIA's founder and CEO, Debi Florence. An honor student and gifted golf athlete throughout her high school career, this exceptional young woman is attending the University of Colorado Colorado Springs, where she is a member of the women's golf team and is working toward a degree in Sports Management.
Since DERAVIA's inception, Olivia has taken great interest in and admired her mom's entrepreneurial spirit and began working with her in the summer of 2019. Then, when COVID-19 hit, she stepped up even more hours to help her mom and DERAVIA's clients manage these challenging times and the new normal. And even as she was helping others, Olivia was growing and expanding her own skill sets in areas such as bookkeeping/accounting, business consulting, and social media which will be a huge asset to her future.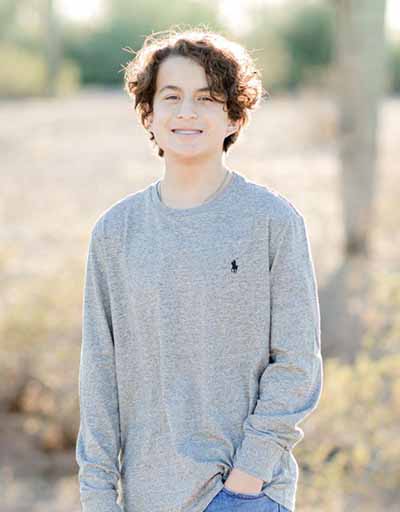 Erich Florence
Client Services Associate
High school junior Erich Florence attends Frisco High School and was chosen as one of 90 students in FRISCO ISD to participate in the University of North Texas NOW dual credit program where he will earn 42 semester credits by his high school graduation in May, 2023. Erich is also a member of the Frisco varsity hockey team, plays on the Dallas Penguins Travel Hockey Team and serves as a hockey officiator. When not studying and playing hockey, Erich is the social media guru for DERAVIA as well as assisting with accounting and general office administration. Planning to major in business in college, Erich finds that DERAVIA is providing him with a wealth of knowledge and experience that will give him a definite edge in college.
Free Consult
Set Up a Free Consultation Today!
Ready to discover what DERAVIA can do for your business? During our complimentary consultation, we'll help you understand what services your business truly needs and how we can help you further your goals.
Our Services
How Can DERAVIA & CO Help You Succeed?
If you're looking for a remarkable team who will support you in every area of business, a team who wants to see your success, a team who understands there's more to your business than just getting through each quarter, then DERAVIA is the team you need.
QBO & Hubdoc Setup · Monthly Bookkeeping · Payroll Setup, Processing and Filings · 1099 Tracking and Annual Preparation · Accounts Receivable Management · Accounts Payable Management · Cash Flow Management · Job/Project Costing · Individual & Business Tax Preparation · Financial and Operational Improvement Plans · Revenue Strategies · Profitability Enhancement · Risk Management · Operational Best Practices · Strategic Planning
Search Engine Optimization · Search Engine Marketing · Commercial Production · Web & UX Design Services · Website Development · Website Hosting · Media Buying/Negotiation · Analytics · Display Advertising · Re-targeting · Behavioral Advertising · Mobile Advertising · Social Media Management/Advertising · Reputation Management · Digital Directory Optimization
Virtual Administrative Services
Calendar & Appointment Management · Email Management · File Management · Project Management · Travel Services · Personal/Concierge Services
Customized Software Development · Robotic Process Automation · Network Infrastructure Management Services · Data Center Infrastructure Management Services
Creative Design Services
Writing Services · Film Services · Video Editing Services · 2D & 3D Animations
Corporate Event Management
Corporate Event Design & Planning, Event Project Management, Exhibitions & Trade Shows, Event Accounting & Revenue